Site Last Updated: Thursday 20th February 2020
Copyright © 2013-2020 Western Swimming Club - All Rights Reserved
Our naturist SWIM, SAUNA and STEAM room sessions are on every Friday.

Please be aware that if you see information about the club on social media, other websites or in magazines; it may not be correct, published with our permission or up to date.
Therefore, please always check here for the latest information.
The club does not have social media accounts; so if you see one, it is a FAKE.
To join us for a session at Chepstow,
please don't turn up without contacting us beforehand and having a date for a visit agreed! Please give our volunteers at least 48 hours notice
and use the
contact form
to let us know when you would like to attend. We can then arrange a mutually convenient date for each visit.
If you turn up without a date agreed, you will be turned away.
Please note that the club is well supported by existing members, so we have limited capacity for accepting Visitors each Friday.
Like all responsible Naturist Clubs, we require proof of ID whenever someone new wishes to attend. Therefore, please ensure you bring photo ID, with proof of address, for your 1st visit. Please see the
FAQ
page for more information.
If it's your first time, don't be shy give it a try, you'll never want to wear a cozzie again!
"A heatwave is the perfect moment to discover the joys of being naked"
Currently, admission for females on their first two attendances is FREE! and
"Costume's Optional"
.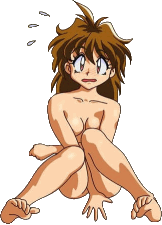 Half Price Membership & Admission for 18 - 30s.
Please see the
Directions
page for the address and latest Traffic Information.
Many Thanks to all those who attended our Clothes Optional Garden Visits over the last few years. We have contributed over £1,400 to
National Garden Scheme Charities
from these visits.